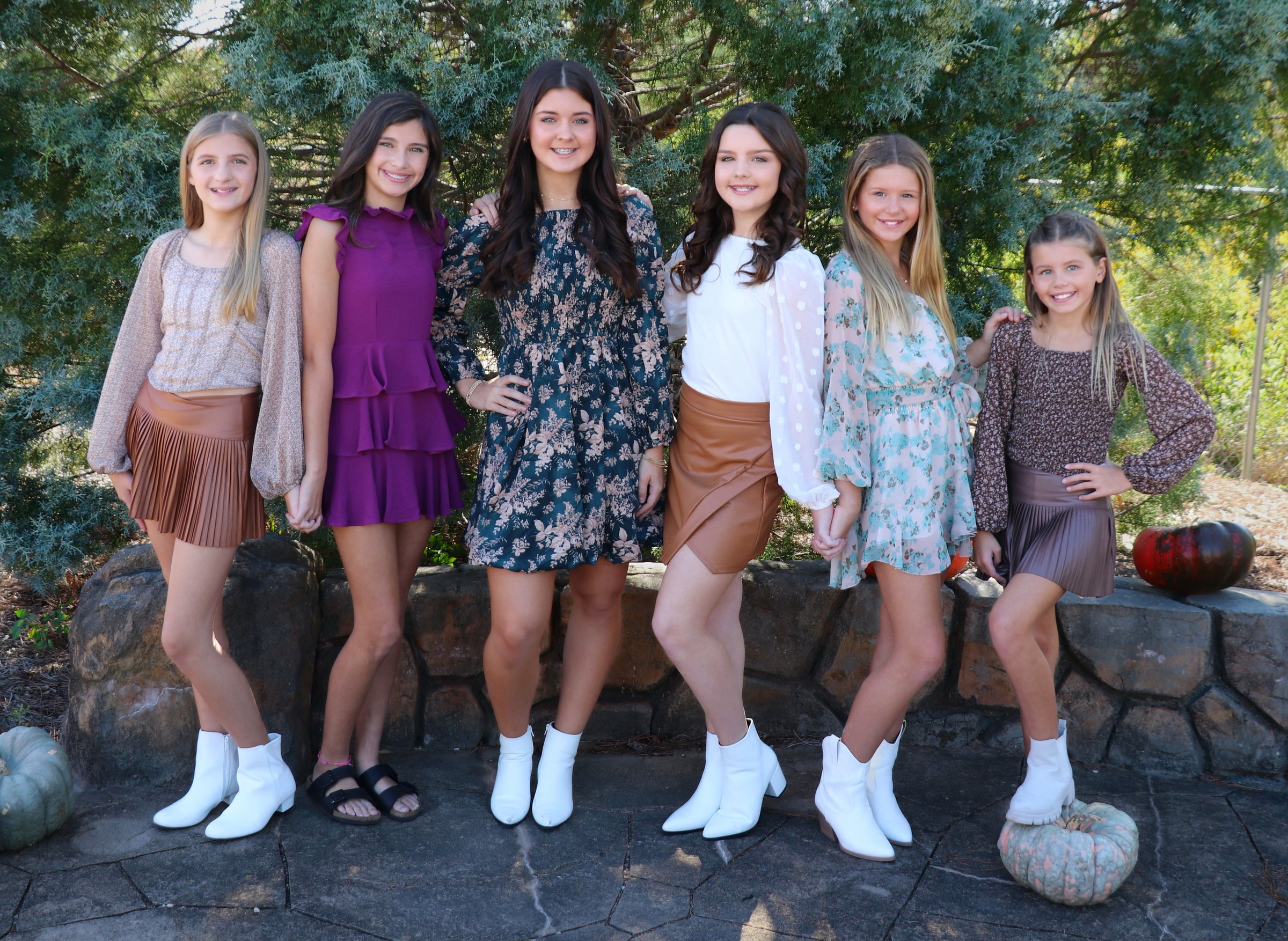 Welcome to Izzy B. Tween!!
About us
Hello and welcome to Izzy B. Tween's online boutique.  My name is Lauren and I am the owner of Izzy B. Tween, a boutique specializing in fun, fashion-forward clothing for girls, ages 7-14, also known as "tweens".  Tweens can be very opinionated, but they are also still very impressionable.  They are transforming into young women with opinions and visions of who they are and who they want to become.  Izzy B. believes in empowering tweens by providing age-appropriate, trendy clothing to help build confidence.  We carry an array of clothing lines with a variety of styles suited for any occasion.  
Together, with my dog Izzy, my staff and I are committed to ensuring your tween finds the perfect outfit and accessories.  Should you need assistance in any way, please do not hesitate to contact us.
We look forward to serving you.
XOXO,
Lauren & Izzy
★★★★★

Came across the boutique online- placed multiple orders with ease! We then drove from out of town just to visit and it was well worth the trip! My daughter had so much fun and loved everything in store. The owner was so sweet and attentive! Definitely a gem! This is our new favorite tween boutique!

Ben Clark
★★★★★

We love Izzy Tween Boutique! My daughter is almost 9 and this is the ONLY place she wants to shop! They are such a friendly staff too, made a tik tok with her one day and she was crying she was so excited!! ❤️❤️

Hallie Edwards
★★★★★

This is my daughter's favorite place to shop. They always have a great selection and a variety of sizes. We are always greeted with a smile and a warm welcome. Thanks for your patience while she tries on everything in the store. We love shopping here!!!!

Cassie Brumfield
★★★★★

My girls (ages 13 and 11) absolutely love this boutique! They want to visit every weekend or shop their online store. The sizes are perfect for them and the styles, even better for my teen and pre-teen. If you haven't visited, you're missing out!

Lacey Bolling
★★★★★

After finding this cute boutique online.. we drove 2 hours to do some shopping. We were welcomed as we walked in the door. Lauren, the owner, was not only helpful in suggesting outfits but super friendly. I love when an owner takes pride in their business. She has tons of cute stuff!! This is our new favorite tween boutique and cannot wait to visit again soon!! Go follow them on facebook and instagram!

Kristopher P
★★★★★

This is my daughters favorite place to shop! We can find everything we need here for a complete head to toe outfit including shoes and accessories. The staff is helpful and the owner is awesome! We love Izzy B!

Megan Dungan
★★★★★

3 words to describe Izzy Bs:
FAN-TAST-IC!
My the clothes are stylish and age appropriate. My girls love shopping there, and playing with sweet Izzy of course! If I could give more than 5 stars I absolutely would!

Brittney Hawkins